Hello, everyone, and thank you so much for visiting my site!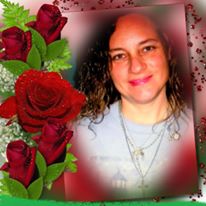 I'm a Shamanic Spiritual Healer/Teacher/Counselor/Paranormal Energy Remover. I incorporate the Sacred Rose energies and Divine Christ Light of Magdalena and Jesus, with additions of Transcendental, Chakra, Astral, Auric, Animal, and Reiki Healing Modes integrated in. I flow the Ruby Ray of Magdalena along with working with all energy rays, Rainbow, and Infinity energies.
Specializing in Spiritual Healing, Teaching, Meditation, Counseling, Paranormal Energy Removal, Twin-Flames / Soul-Mates,  and Spiritually Gifted Children! I'm also a Life/Empowerment Coach, Soul Retriever, Psychic Reader, Medium, and Ordained Minister specializing in YOU!!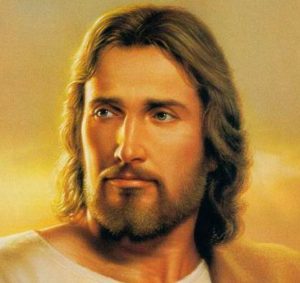 I'm so glad you have come to look at my site. The most amazing day was when God gave me the gift of healing in my hands so that I could help other people. Teaching and helping people find their own spiritual path is another wonderful gift I love to share with others. There's an amazing spiritual world out there to discover, and many ways to learn how to change your own life, as well as the lives of others. I'm eternally grateful to God for the gifts he has bestowed upon me, and for the destiny he has given me to fulfill. It is my privilege and pleasure to help you in any way I can. I have a staff of Angels that help me with everything, and many other Highly Evolved Spiritual Beings that I can call on or connect with for help to better serve you.
If you would like to talk with me about services and what you need done, please e-mail me at lvangelo98@aol.com and I will get back with you. Then we can begin immediately to work on you!  Please see the Information and Suggested Donations page for details. 
The testimonials page has some wonderful testimonials from people I've helped. The sites page will give you links to all the other sites you can find me on and where I do most of my Teaching. Through these sites I have met the most incredible people from all over the world; they have been very uplifting, supportive, and have offered their love and friendship unconditionally. You are welcome to ask me about any certain sites or which ones you may be most interested in.
I have previously been certified as a Weatherization Installer with BPI, and a certified member of Mountain Bizworks, certified in Osha Safety Standards, a member of Healing International and Humanity Healing, and have studied about green life-styles, gardening and rain barrels, energy efficiency, solar power, green building, carpentry, herbs and homeopathy, & effectual workplace skills. I've completed a degree/double-major in Human Services along with a certificate in Substance Abuse. I have studied Sociology, Psychology, Mental Health,  Disabilities(Developmental and Physical), crisis management, suicide prevention, different counseling therapies, ethics and laws, and more. 
I'm a Teacher/Counselor for Spiritually Gifted Children & their parents(Indigo, Crystal, Rainbow, Diamond, ADHD, Autistic, Aspergers, etc.) I have groups on some sites in the web for this topic.
My published article about Gifted Children: http://the-spirit-guide.co.uk/Article_Gifted_Children_and_Spirituality_Interview_Brenda_Tenerelli_-_Ian_Jones_3604.aspx
——————————————————————————————–
These are the links to my children's group:
http://powerofblessings.ning.com/group/indigo-crystal-rainbow-children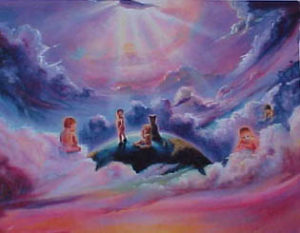 I also have a group that I've started on some different sites called "Twin-Flames Reunited." This topic is one of my favorites to teach and help counsel people on. This is part of my purpose on Earth to teach about Twin-Flames!!  Please join us as we walk the world back to love.
Twin-Flames Reunited Groups:
http://powerofblessings.ning.com/group/twin-flames-reunited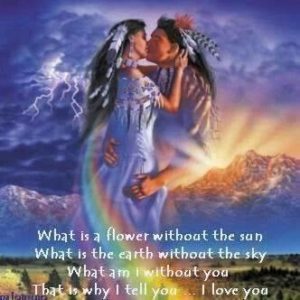 ————————————————————————————————-
I also have a group for Healings/Blessings/Prayer Requests at:
 http://powerofblessings.ning.com/group/blessings-healing-prayer-requests-support
And my Animal Totems group:
http://powerofblessings.ning.com/group/animal-totems-spirit-guides
My group for Psychic Abilities:
http://powerofblessings.ning.com/groups/psychic-gifts-and-abilities
And finally, my group for Star-Seeded Souls & Star Systems:
http://powerofblessings.ning.com/group/star-seeded-souls-star-systems
My main group on facebook,  https://www.facebook.com/groups/163106240460394/,   has all the discussions for all these groups & topics in the files there.
My other FB group with Lisa LaMendola is:  https://www.facebook.com/groups/psychicselfdefense/   where we teach about psychic protection, boundaries, energy clearing & protection, empathic tendencies/help, help for those in narcissistic relationships, and more. 
——————————————————————————————
There is a page for my pictures; feel free to check it out and see the kids, me, the retreat, the wonderful people we know, and the amazing places we've been. The video collection has my most favorite videos, mostly spiritual and uplifting. I use these videos to help raise my own vibrational energy and sometimes before I do clearings or healings. The Mottoes page is my own concoction of what I believe each one stands for for me. There is also my personal story of my life history, and my story of Spiritual evolution. I'll top it off with the Topics page that lists all the different topics that I can help you with or teach you about to help you with your own spiritual path.
Thank you so much for stopping by and I hope I'll get the chance to work with you soon.
Love, Light, and Blessings, Brenda