My daughter, Aubrey, and my son, Giovanni, and I have been working creatively on numerous different projects and items to sell as a precursor to creating Aubrey's own web site and business. Listed below are some categories of items and some sample pictures of items we have created or could create for you. If you are interested in a specific item, please contact me at my email  lvangelo98@aol.com  and I can tell you if the item is still available or if we need to create another. You can request items and color combinations, etc. as well.
FELTED ITEMS:
3-D Felted figures (animals, Holiday items, unique creations, etc.)
Flat Felted items (coasters, hearts, Holiday items, leaves, etc.)
Combination Felted and Crocheted Coasters
Soap-Felted items/Soaps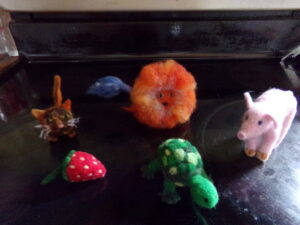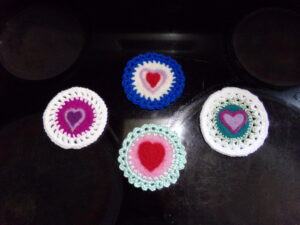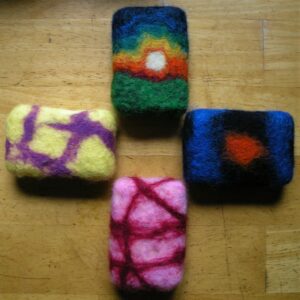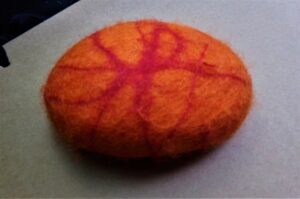 CROCHETED ITEMS:
Coaster
Hot Pads
Place mats
Afghans
Holiday Items of many different types
Baby Clothes
Hats, Scarves, clothing items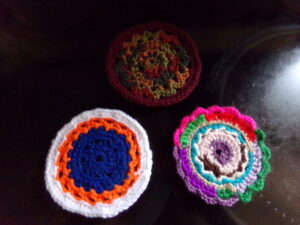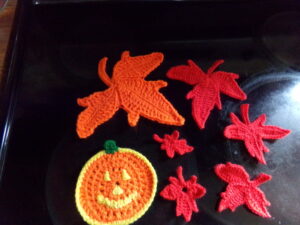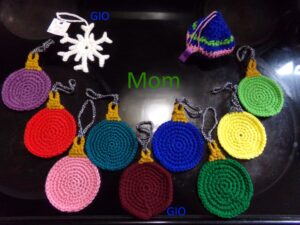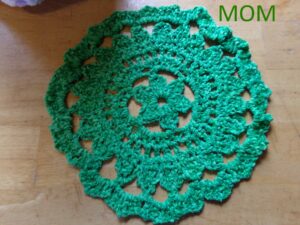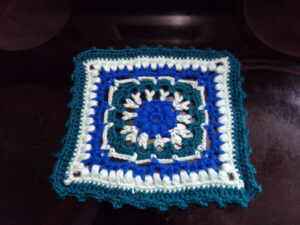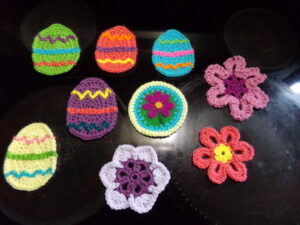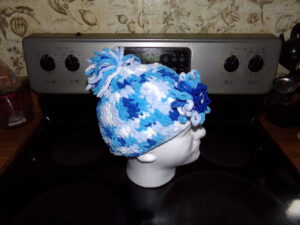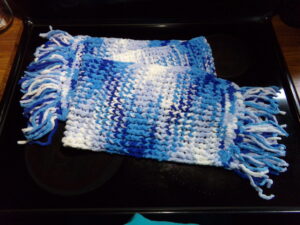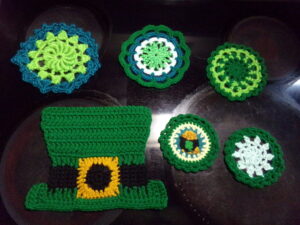 CROCHETED LACE:
Doilies
Lace Tablecloths
Lace hats crocheted, starched, and decorated
Angels, Tree ornaments, other holiday items
Lace baskets and candy-holders crocheted and starched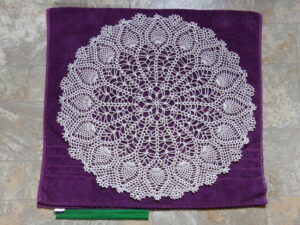 KNITTED ITEMS:  (Includes both hand-knitted and loom-knitted)
Scarves, clothing items
Purses and Bags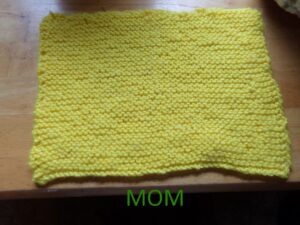 CERAMIC ITEMS:
Decorations
Holiday Ornaments
3-D house-hold items and Holiday items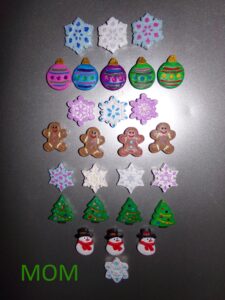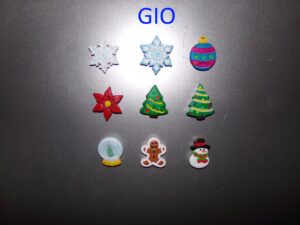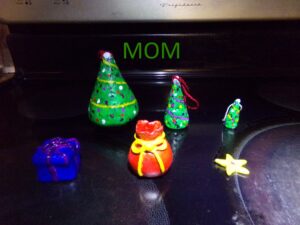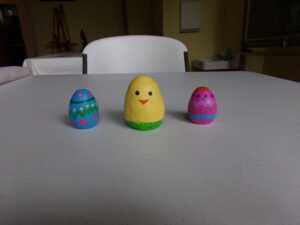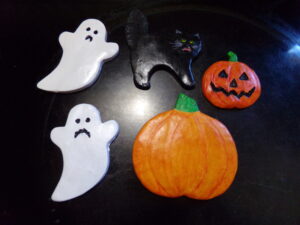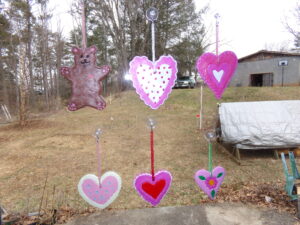 ARTISTIC ITEMS:   (Includes drawings, charcoal, colored pencils, pastels, crayons, chalk, and sketches; paintings in oil, watercolor, and acrylic)
Black and White Drawings in Pencil or Charcoal
Color Drawings in Pastels, Colored Pencils, Chalk, or Crayons
Paintings in Oil, Acrylic, or Watercolor
Pumpkin Carving Patterns
Mandalas and Spiritually-Inspired items
WOOD WORKING PROJECTS:
Wands
Plaques
Walking Sticks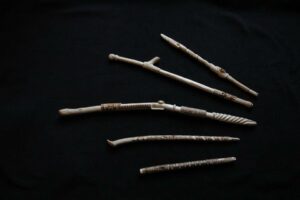 WREATHS AND PINE-CONE CRAFTS:
Wreaths from grapevine, straw, moss, foam, etc. decorated in your color choice and theme
Pine-cone wreaths, candle-holders, ornaments, scented, and Holiday decorations
MISCELLANEOUS CRAFTS:
This can include items made from pipe cleaners, paper towel rolls, and all kinds of other items available.
ORIGAMI:
A varied selection of items made from origami paper
EDIBLES:
Various cookies, muffins, breads, quick breads,
Fruit Compotes (great for pancakes, waffles, pie/tart/turnover filling)
Spaghetti Sauce (Family Recipe)
Pureed Pumpkin/Squashes for soups, baking, breads, etc.